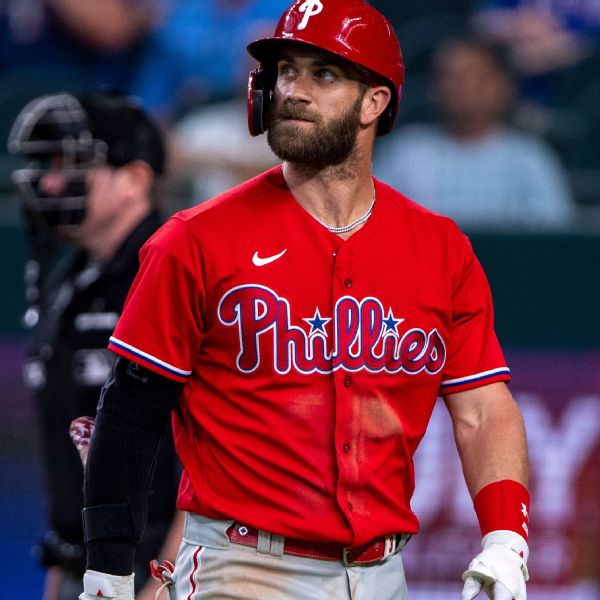 PHILADELPHIA — Injured slugger Bryce Harper had three pins inserted in his fractured left thumb, he told reporters before the Philadelphia Phillies took on the Washington Nationals on Tuesday.
Harper, hit by a pitch in San Diego last month, said with pins they will be there for four weeks, and though he wouldn't put a timeline on his recovery, he did say « I'll be back » this season.
Last week, Harper had successful surgery to repair his broken left thumb, with interim manager Rob Thomson said, telling reporters last Wednesday that « it went very well. »
Harper was injured by a fastball from San Diego Padres left-hander Blake Snell. A day later, the Phillies announced Sunday the National League MVP was to be sidelined indefinitely, officially placing him on the 10-day injured list.
Harper, 29, the reigning National League MVP, is hitting .318 with 15 home runs, 48 ​​RBIs and a .985 OPS this season in 64 games despite a small tear in the UCL of his right elbow that has prevented him from playing the outfield since April 16. He has tried to avoid season-ending Tommy John surgery with a platelet-rich plasma injection and rest.
The Phillies (42-38) were eight games behind the first-place New York Mets in the National League East before Tuesday's game.
The Associated Press contributed to this report.